March 03, 2015
MMA Junior and Senior bands have great showing at Northern Ontario Music Festival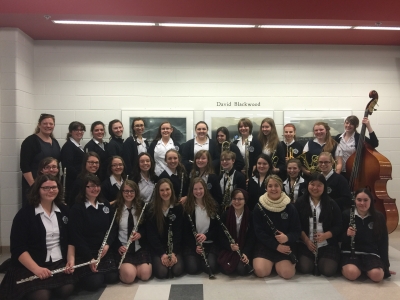 The Marymount Academy Junior and Senior Concert Bands competed at the Northern Ontario Music Festival this past week, Feb. 25-27, and the results are in!
Congratulations to the Junior Concert Band for their ranking of "Silver Plus" and a huge congratulations to the Senior Concert Band who achieved a "Gold" standard of performance! A first for MMA in 5 years! Along with a Gold standard of performance, the Senior Concert Band also received an invitation to the National Festival.
Students and staff are thrilled with the results of their hard work and will continue to work towards performance goals. Next up is the Kiwanis Music Festival and back by popular demand, MMA's spring pops concert on Thursday June 4th. Hope to see you there!